Immortals are eternal beings who have consumed the Immortal Elixir and gained supernatural powers of eternal life, otherworldly beauty, psychic abilities, and superhuman strength. They must drink the Elixir daily, lest they will begin to age and ultimately die.
Powers & Abilities
Edit
The Elixir bestows immortality as well as a variety of unique qualities and abilities that set Immortals above humans an a variety of ways.
Weaknesses
Edit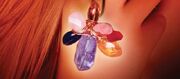 List of Immortals
Edit
Wanted Members
Edit
Ad blocker interference detected!
Wikia is a free-to-use site that makes money from advertising. We have a modified experience for viewers using ad blockers

Wikia is not accessible if you've made further modifications. Remove the custom ad blocker rule(s) and the page will load as expected.