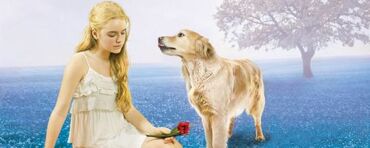 Buttercup is Riley and Ever's deceased golden labrador retriever. He was killed in the same car accident that claimed the lives of the whole family, minus Ever. In Radiance, the first book in the Riley Bloom series, it is written where Buttercup is with Riley and helps her with her missions as a soul catcher. In Shimmer, the second book, Buttercup is the one who finds Rebecca and her black dog. It is him who finds them, therefore bring the whole reason Riley finds Rebecca. Buttercup is rarely mentioned in the Immortals series, but is key in the Riley Bloom series. This is probably because Buttercup went over the bridge with Riley.
Ad blocker interference detected!
Wikia is a free-to-use site that makes money from advertising. We have a modified experience for viewers using ad blockers

Wikia is not accessible if you've made further modifications. Remove the custom ad blocker rule(s) and the page will load as expected.